Behind the Atelier
Amaiya Sims graduated in 2022 with her Master's of Arts at Columbia College Chicago, specializing in Entrepreneurship for Creatives. She also graduated in May 2021 from Columbia with her BA in Fashion Merchandising and a minor in Entrepreneurship. Amaiya has held several retail and fashion industry positions, such as working for Apple as a Genius Admin, an assistant stylist for leading fashion brands Shopbop & Nordstrom, as well as visual merchandiser for Adidas. She has always known she had a love for fashion, and her passion only grew stronger after completing an internship with Kohl's corporate where she supported buyers and planners in the industry.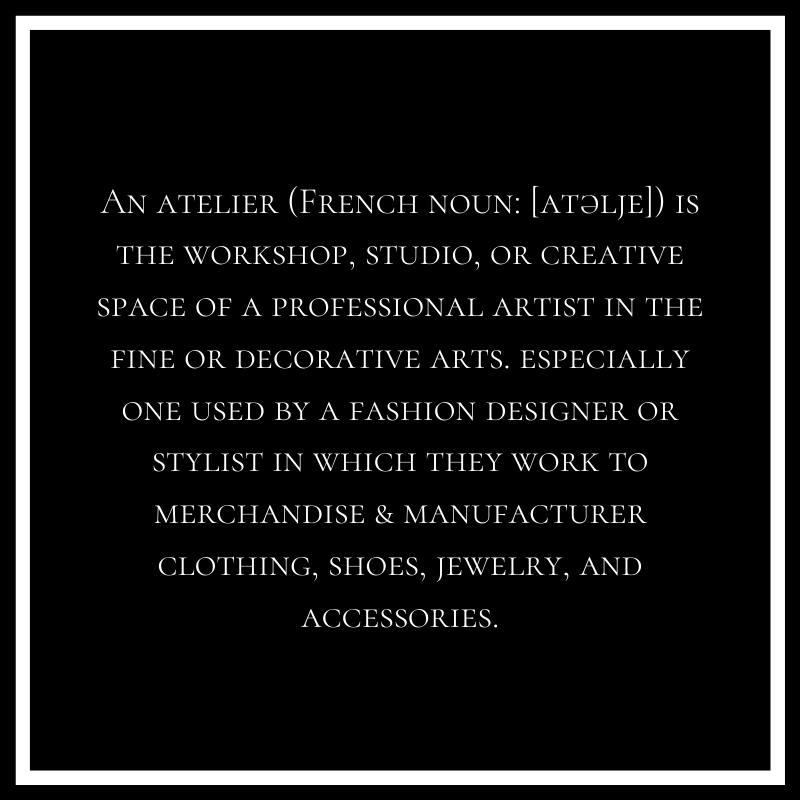 The Atelier Aspiration
A styling agency for young industry professionals in retail, fashion, influencers, artist, musicians, and other fields to help transition and combine their personal style into a professional setting while presenting themselves for interviews, career fairs, art shows, and other introductory events.
More about our CEO
In January 2021 the National Retail Federation announced Amaiya as the Top Recipient for the Next Generation Scholarship. This is the federation's most prestigious award which involved completing a personal brand video, an essay, a business case study with PetSmart, and several interview rounds with C-class executives and recruiters. Her academic excellence is also highly regarded by Columbia's Fashion department as they have also awarded her with the department's highest honors as one of the first members of the Fashion Fellowship Award.
Academics is just the beginning for Amaiya, outside of school she enjoys exercising, trying the latest makeup trends, photography, and creating content for her styling business, Amaiya's Atelier. She enjoys styling her friends, local artists, and is excited to expand her clientele into other young creatives! Amaiya has recently worked on a Columbia student film where she was the lead stylist and was been selected as the Emcee for the first annual NRF x Walker's Legacy Digital Entrepreneur Summit.
Press Releases:
Previously Featured In...